Online Banking Login
Select an Option
Personal Banking
Commercial Banking
x
Loan Options
for Every Need
Whether you need a vacation, a new car, college tuition, or anything in between, The Community Bank can help.
Bank Smart
with Online Services
Say goodbye to "banking hours" with our online and mobile banking services, available anytime, anywhere.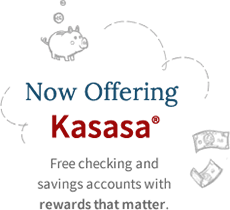 Meet our new CEO
The Board of Directors of The Community Bank are very pleased to announce that Michael D. Lyles has agreed to accept the position of Chief Executive Officer.
Mike, a native of Hooker, Oklahoma, returns to Liberal where he began his banking career with Peoples National Bank in 1992. He returns to Liberal from Coweta, Oklahoma where he has spent the last 11 years as the President & Chief Executive Officer of FNB Coweta.
Mike is a graduate of Oklahoma Panhandle State University as well as the Graduate School of Banking at the University of Wisconsin-Madison.
Committed to community service, Mike is a member of, and past President of, the Liberal Rotary Club. He has also just completed a term on the Board of Directors of the Oklahoma Banker's Association.
The Board of Directors of The Community Bank is also very pleased to announce that Matt Peters has agreed to accept the position of President.
Matt, joined The Community Bank in July of 2004 and has successfully served in numerous capacities with the bank, most recently as Executive Vice President. Matt is a graduate of the University of Oklahoma and the Southwest Graduate School of Banking.
Matt and his wife Abby have four children in the Turpin school district, Austyn, Carson, Alissa and Rae.
The bank's Board of Directors is confident that under the leadership of Mike and Matt, The Community Bank is well positioned for a very successful future.