Online Banking Login
Select an Option
Personal Banking
Commercial Banking
x
Loan Options
for Every Need
Whether you need a vacation, a new car, college tuition, or anything in between, The Community Bank can help.
Bank Smart
with Online Services
Say goodbye to "banking hours" with our online and mobile banking services, available anytime, anywhere.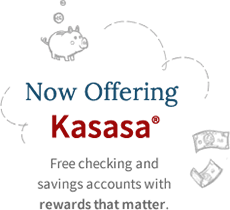 Alert - Lobby Closing
Thanks to all of our customers for their patience while our lobby has been closed. For the protection of our customers, employees and their families, The Community Bank's lobbies have remained closed since March 19, 2020. Clearly this has been a burden, disruption and inconvenience for all of our customers. We truly appreciate and value the relationship that we have with each and everyone of you, our valued customers. If you need assistance please visit our drive-thru locations at 2320 North Kansas Avenue or at 303 South Kansas Avenue. You can also contact us via telephone at (620) 624-6898, or by email at [email protected]. You can also access your account via our website at www.communitybankliberal.com or by using our mobile app. Again, I apologize for the inconvenience resulting from the closing of our lobbies. Thank you for choosing The Community Bank.
Mark J. Schepers
Board Chair, President and C.E.O.