Online Banking Login
Select an Option
Personal Banking
Commercial Banking
x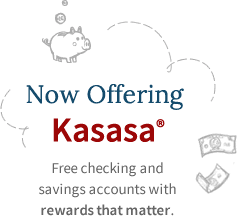 Discover Kasasa
Loan Options
for
Every

Need

Whether you need a vacation, a new car, college tuition, or anything in between, The Community Bank can help.

Find the Right Loan
Bank
Smart


with Online Services

Say goodbye to "banking hours" with our online and mobile banking services, available anytime, anywhere.

Streamline Your Banking
Bill Pay Update
In an effort to provide the best possible services to our customers, we will be replacing the current online Bill Payment system that is currently provided through our Internet Banking product.
This change will not affect any automatic drafts or payments that are not setup through the Bill Payment system, which includes direct deposits, payments setup on third party systems, or scheduled transfers.
Unfortunately, this process will result in the payment information currently saved by you, such as any scheduled payments and vendor mailing information, being deleted from the system. At this time we do not have a firm conversion date, but we will provide that information as soon as we possibly can. We apologize for the delay in this process, but we felt that the system and procedures were not at a point to provide our customers with the level of service that we want to provide.